14 Essential Household Goods Packing Materials You Must Know
14 Essential Household Goods Packing Materials You Must Know
You don't need to spend money to hire packers and movers for packing your household items. For today's blog post, ShiftingWale.Com would be breaking down all the important supplies Required For Packing Household Items like cartoon boxes and adhesive tapes, but there are many more options than just these two mainstream packing supplies. Now before we dive into the best materials to use for packing, let's understand why you must take special care of your household items during the move.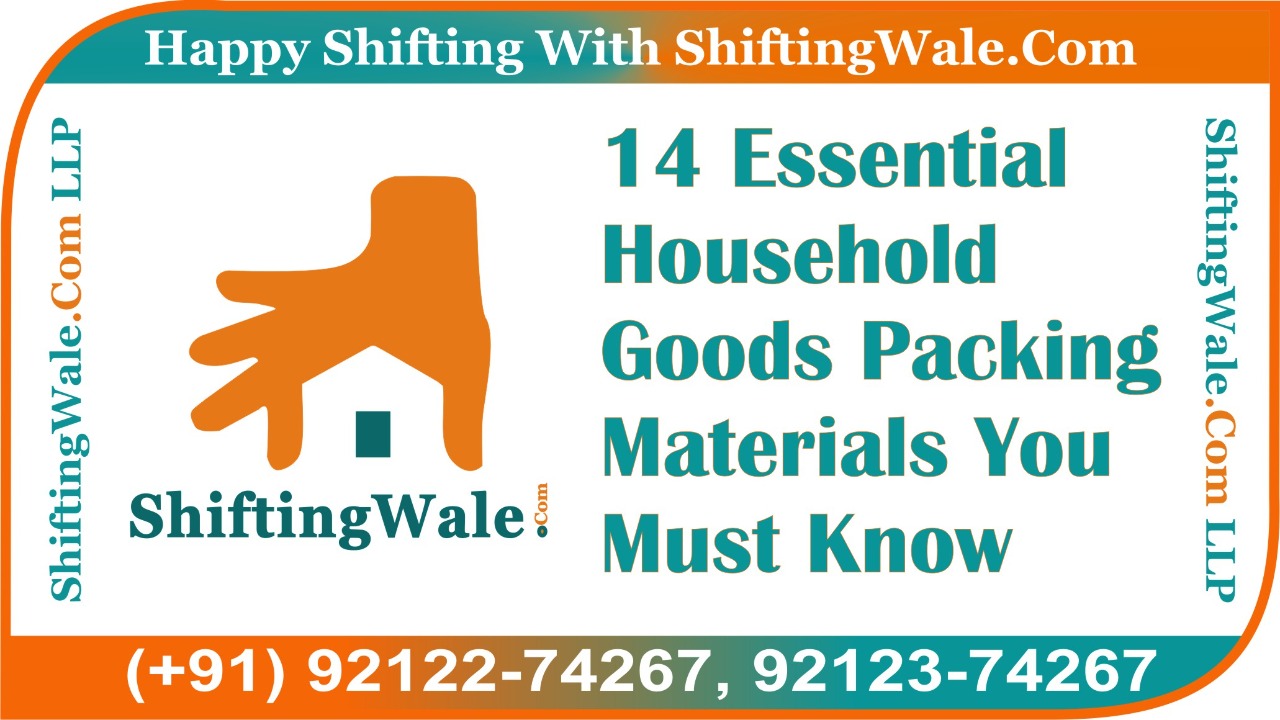 Why You Must Become Extra Cautious When Packing Your Household Items?
Your household goods items are precious for you because most of them have an emotional connection with you! That is where the importance of proper packing household materials comes in. You would be amazed to know that your household belongings' safety depends upon how well you pack them. However, you could opt for the help of trusted packers and movers at Team ShiftingWale To Do The Hard Work For You! Coming to the point, if you prefer DIY packing of your household stuff, then you must be aware of the best packing essential household goods packing materials.
So, are you ready to dive in to unlock the best materials to use for packing? Let's dive in!
1. Carton Boxes
Carton Boxes is an important packing supply for household stuff - clothing, books, tabletops, and electrical items. The cartoon boxes for packing come in various shapes and sizes. The good idea is to choose them by first identifying your household item's amount of space. If the household items are big in size and shape, you can purchase moving boxes from Reliable Movers And Packers Like ShiftingWale.Com. However, you could find themes at a very lower cost around you at a local departmental store.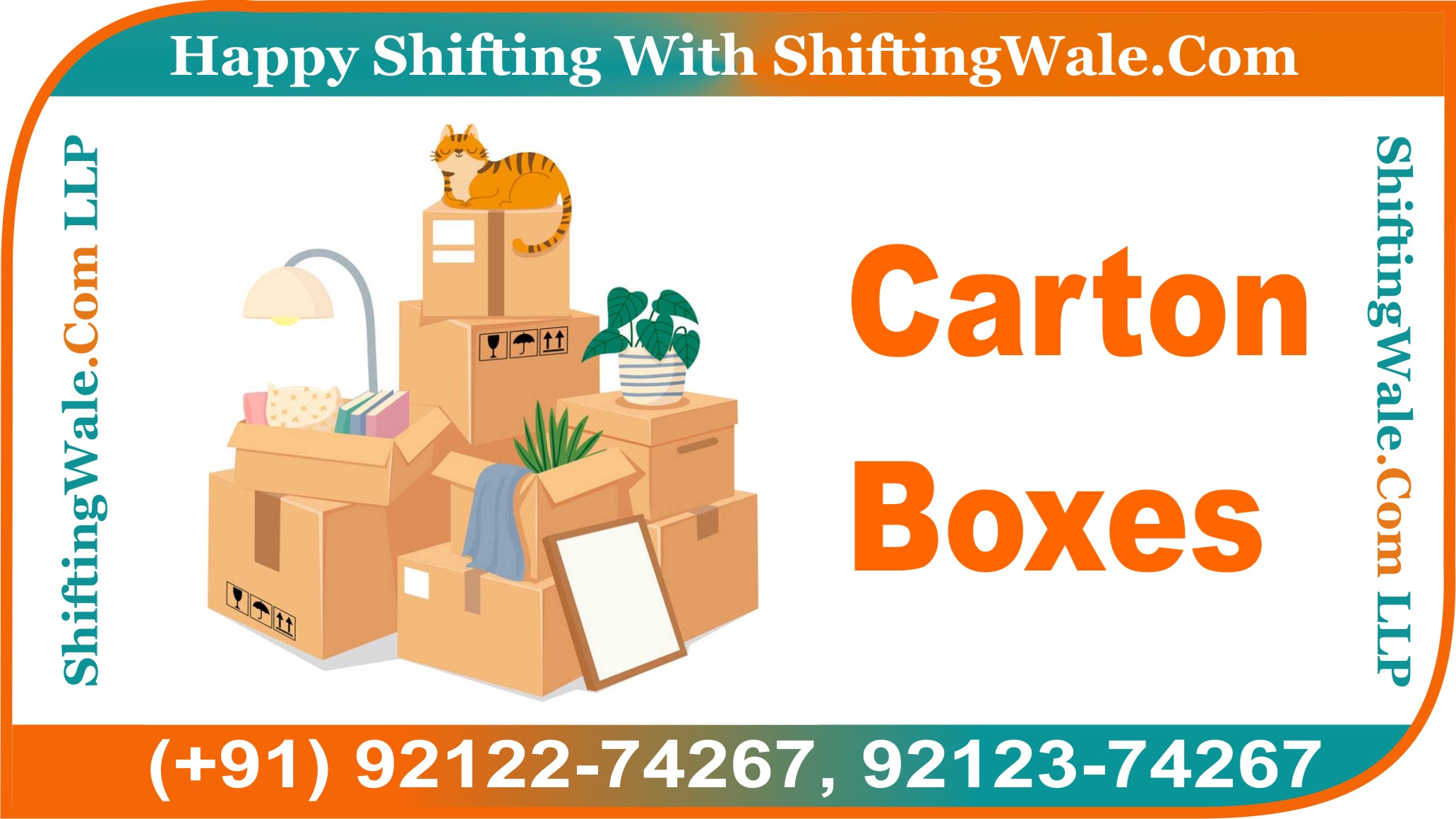 Can I Pack Fragile Items in Carton Boxes?
Yes! You can pack fragile items in cartoon boxes. Let us explain. For easily breakable items, specialty boxes come into use. They are strong enough to protect delicate household items like china set dishes and expensive paintings.
What is the Cost of Carton Boxes Used for Packing?
The cost of carton boxes used for packing comes in various variants. By variant, we mean box capacity. The carton boxes come under 10 KG - 50 KG (approx.). And the starting price is INR 150/- to INR 500/- Per Carton (approx.).
2. Adhesive Tapes
Adhesive tapes refer to the combination of backing materials with the adhesive property. The best adhesive tapes have characteristics like excellent adhesion and are resistant to cold, heat, and aging. When you have adhesive tapes, the process of sealing the boxes gets easy. The adhesive tapes also come in a tape dispenser, which acts as a catalyst during your moving quickly. Many adhesive tape brands are so strong that they can even secure the dressing table drawers or the furniture doors. Remember that adhesive tapes used for packing are not the rolls that you can buy from hardware shops. If you do that, chances are extremely high that their adhesive will quickly lose.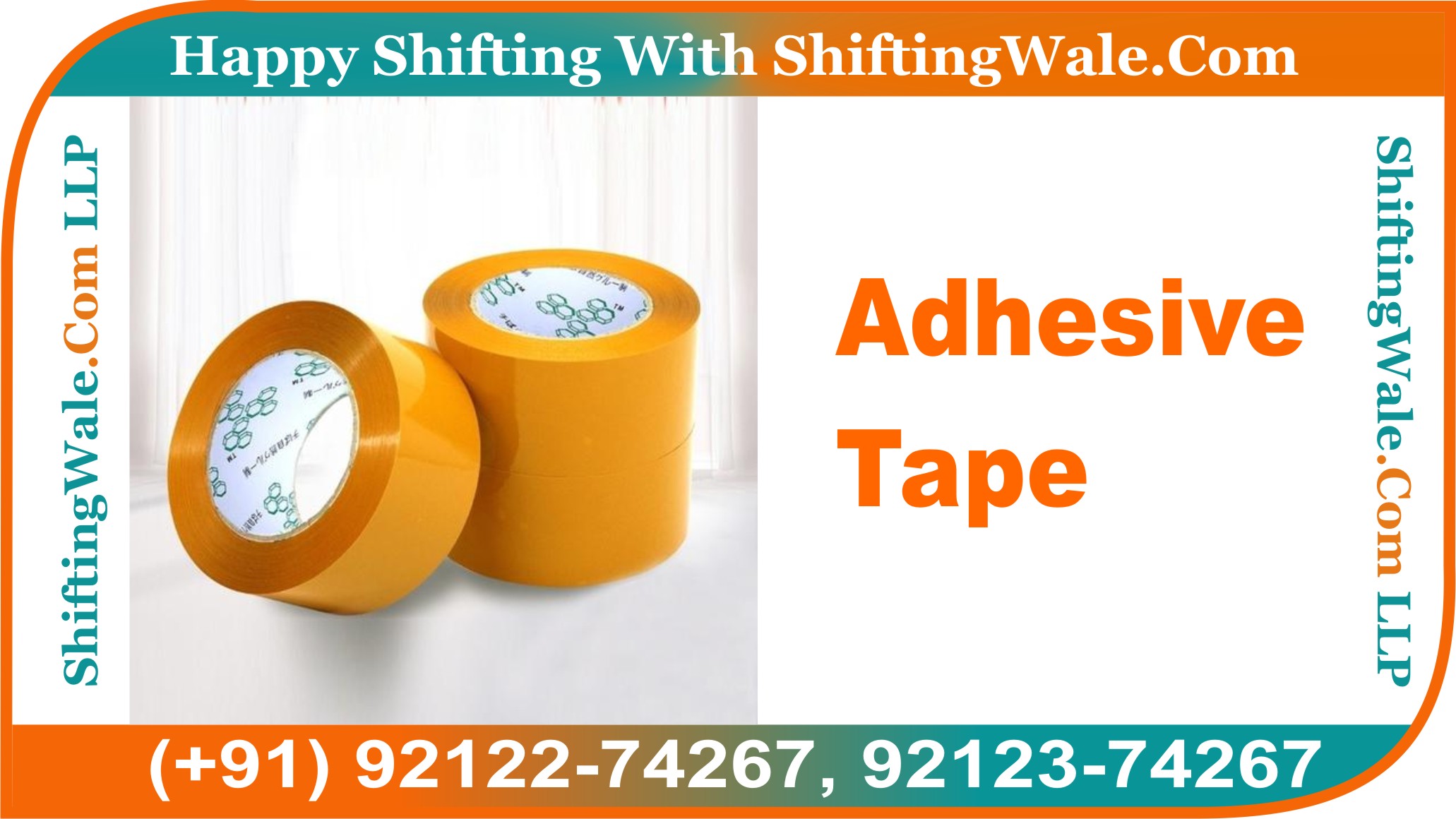 What is the Cost of Adhesive Tapes Used for Packing?
The average cost of adhesive tapes used starts from INR 3,600/- to 5,500/- (approx.) per box onwards. However, the adhesive tapes used by packers and movers at ShiftingWale are not your oh-so-common adhesive tapes. They are of top-notch quality that can withstand the heaviest packing.
3. Corrugated Sheet
Corrugated Sheets work is to carry and hold heavy household items without putting additional weight on them. This type of packing supplies is widely used by industry experts, including ShiftingWale.Com! Corrugated Sheet is used to provide cushioning to heavy household items like a refrigerator, corrugeted sheet cost is Appx. INR 58/- to 100/- per kg in India.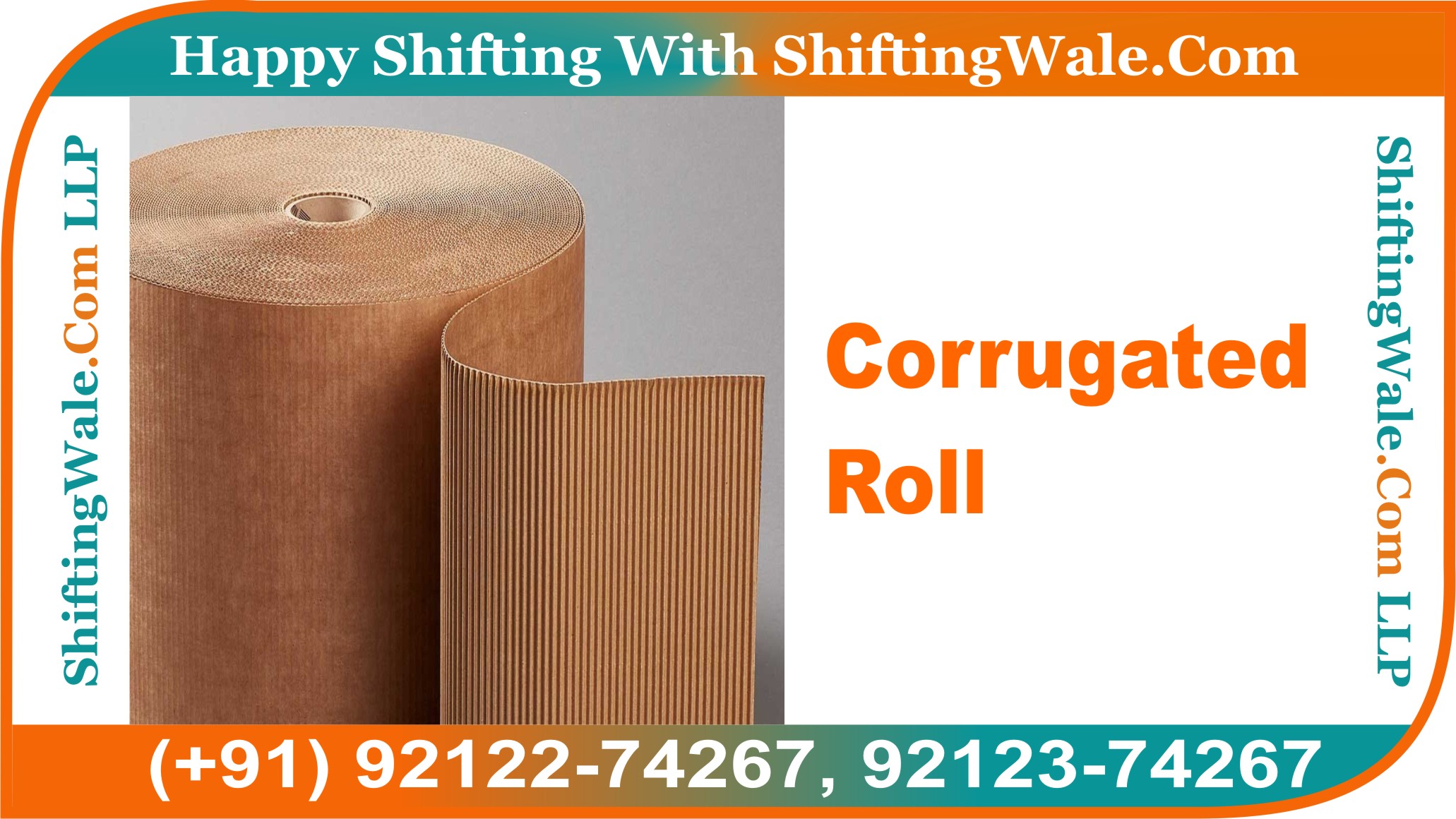 4. Bubble Sheet
Also called bubble wrap is used to pack fragile items like mirrors. It is used as an outer covering. A bubble sheet works best when it is combined with other packing supplies. Choose the bubble sheet flat, place your household item in the middle, and wrap the belongings. Bubble Sheet Is One Of The Best Packing Materials for households moving across the world and gives cushioning to the items. It has small air cushions and protects your fragile small items. The major purpose of the bubble sheet is to provide an extra protective covering. If you want to create a buffer between the outside elements and the items inside the carton, bubble wrap can do the magic.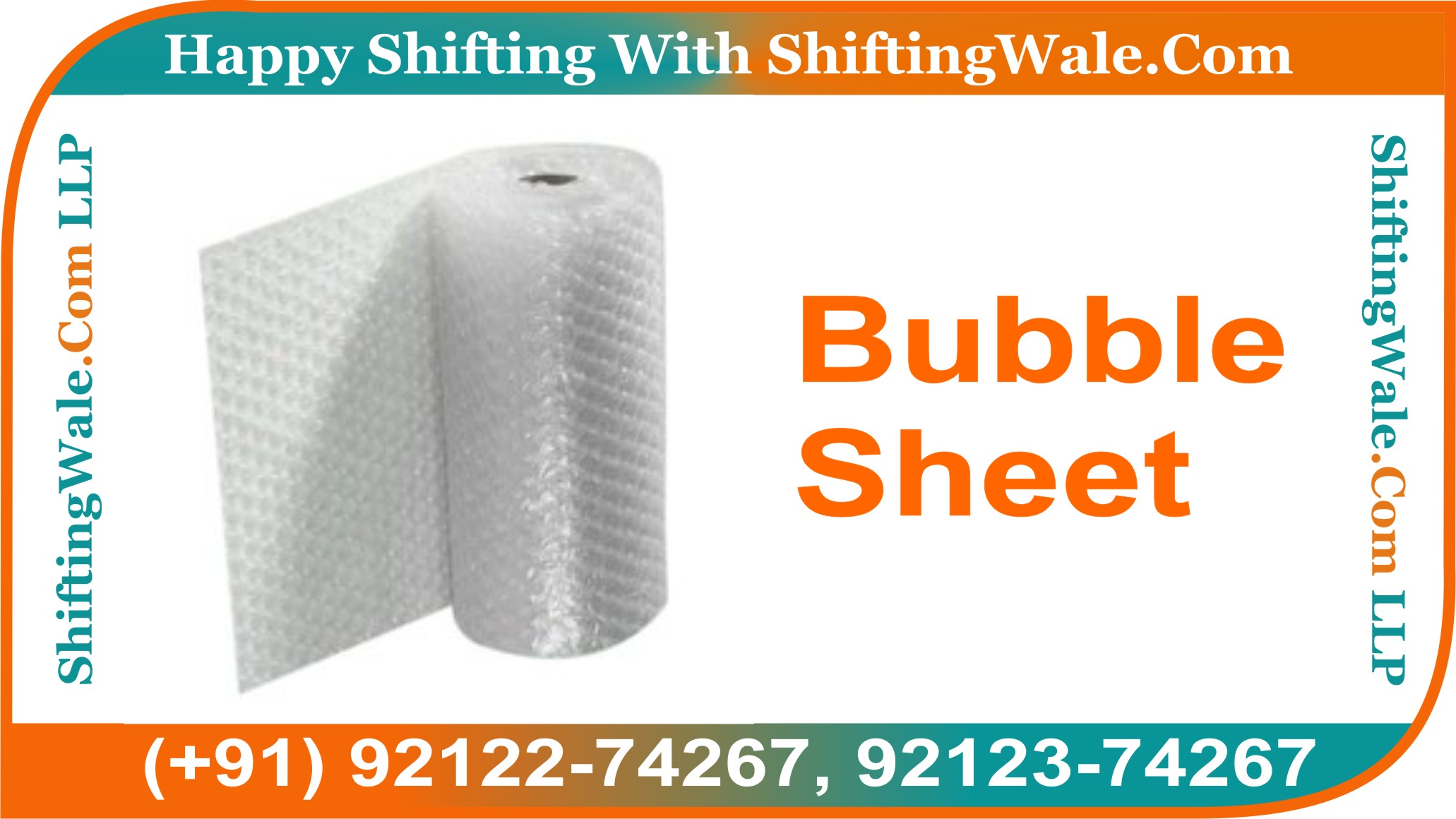 What is the Cost of Bubble Sheet Used for Packing?
The bubble sheet cost for packing and moving depends upon its diameter, which usually ranges from 1-2 cm. In simple words, bubble wrap comes in small, medium, and large bubble wrap. You can buy it online at INR 750/- to 1,500/- (approx.) onwards.
5. Microfiber Cloth
Microfiber cloth is very soft packing materials for packing super bike painted parts, it save super bike for any scratch whenever you want to transport your superbike then we pack it on 2 way 1st it was packed in soft packing like microfiber cloth, bubble sheet, Corrugated Sheet, Stretch Film, Plastic Rope, Adhesive Tapes then it will be perfect soft packing for super bike after soft packing it will packed in wooden crate box, microfiber cloth rate is appx. INR 75/- To 100/- per pieces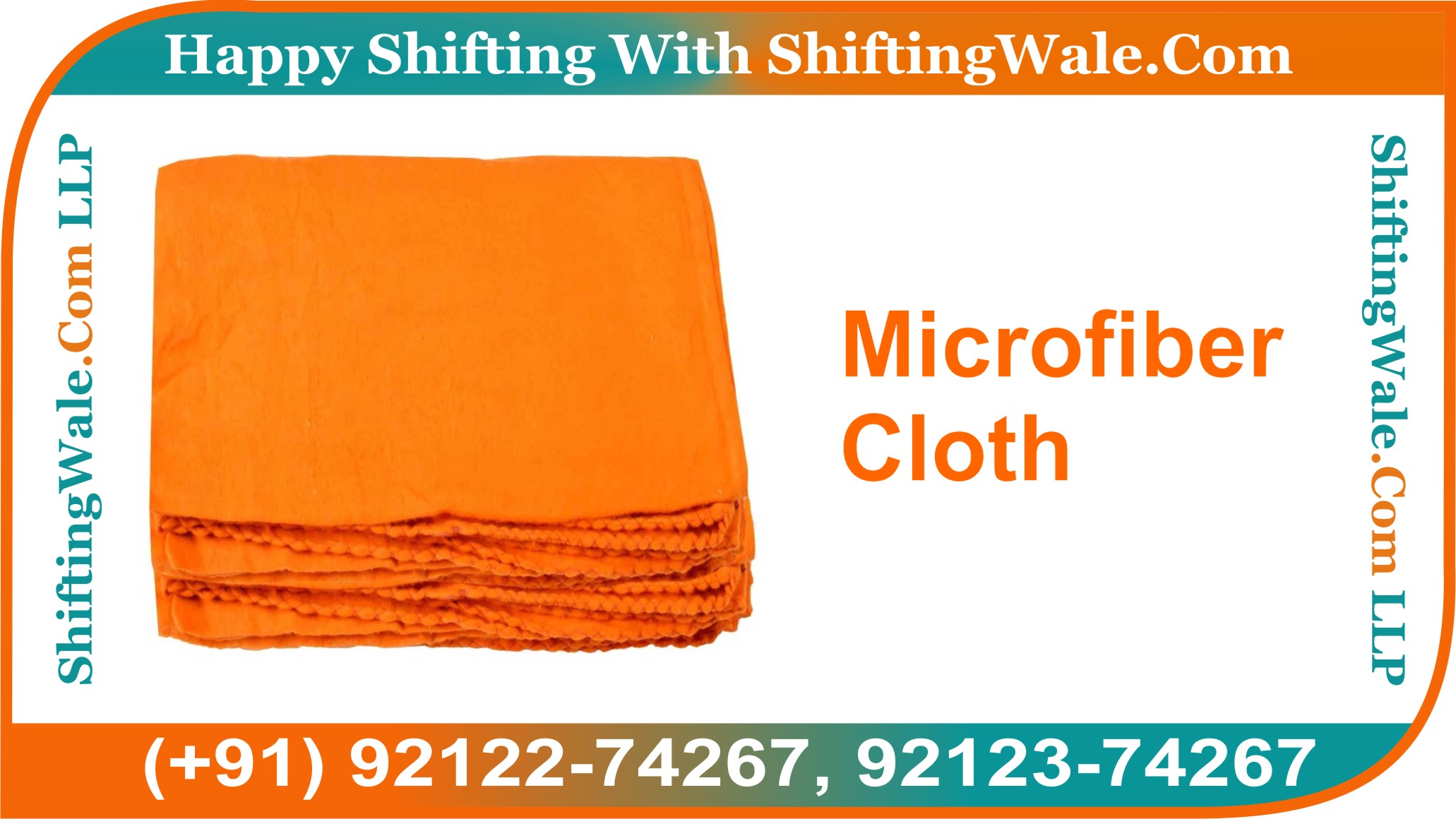 6. Stretch Film
Often referred to as Stretch Wrap, it is a highly stretchable plastic film. It has an elastic recovery nature that binds the items tightly. The products that are on the pallet are used to wrap by the stretch film. It encourages prevention in product loss, and mainly worker injury.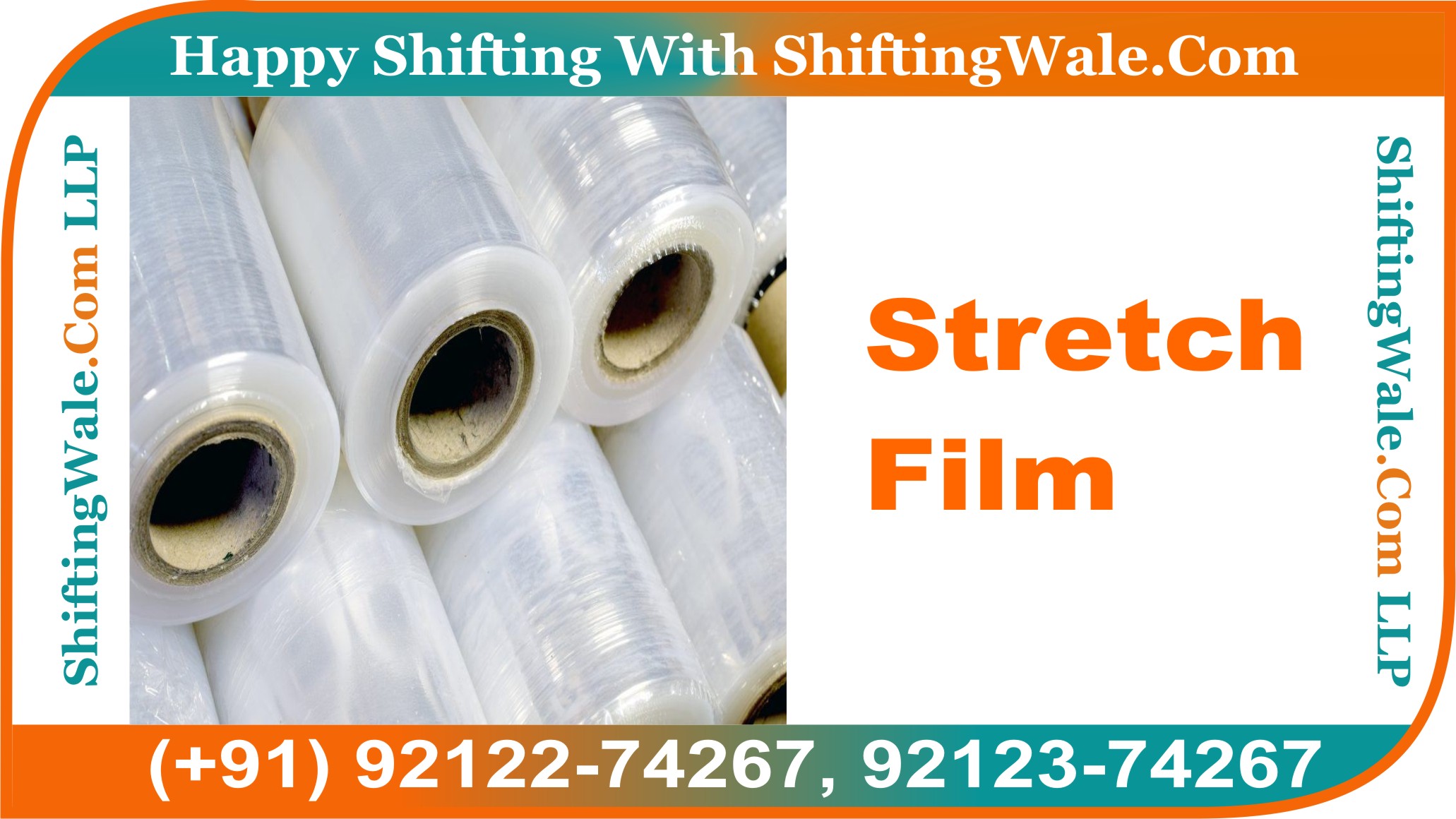 What is the Cost of Stretch Film Used for Packing?
There are handmade stretch films and machine-made stretch films. They all come in different thicknesses. The cost of the stretch film starts at INR 250/- To 450/- Per kg (approx.).
7. Plastic Rope
Plastic rope is one of the best packing materials used by packers and movers. It is used to tie and handle luggage together - be it be industrial or household items. It comes in colorful nylon soft plastic made of synthetic plastic.
What is the Cost of Plastic Rope Used for Packing?
The cost of plastic rope used for packing starts at INR 250 per kg (approx.) onwards. It comes in different variants like 350 to 500 meters (approx.). You can buy it online via several shopping sites as well.
8. Thermocol Sheet
The sheets that you used in school or colleges for science or crafts products are very beneficial for your packing of household stuff. If you have fragile items, showpieces, you can place thermal sheets in between the carton's side surfaces. With this thermocol sheet, your household items will remain safe even on the toughest roads.
What is the Cost of Thermocol Sheet Used for Packing?
Thermacol sheets come in various thicknesses like 10mm, and 50 mm. The price of a durable thermocol sheet starts at INR 1,000 To 1,500/- per bundle (approx.) onwards.
9. Moving Blanket
Moving blankets' main work is to protect household items from any kind of scratch or dent, along with dust. Honestly, The Best Packing And Moving Companies In India have their own moving blanket. The relocation company, ShiftingWale, has our own thick moving blankets with the softness of cotton, which protects your delicate items. Such big moving blankets get easily wrapped around big furniture.
Note:- Moving blankets used only for with in city relocation not for out side relocation..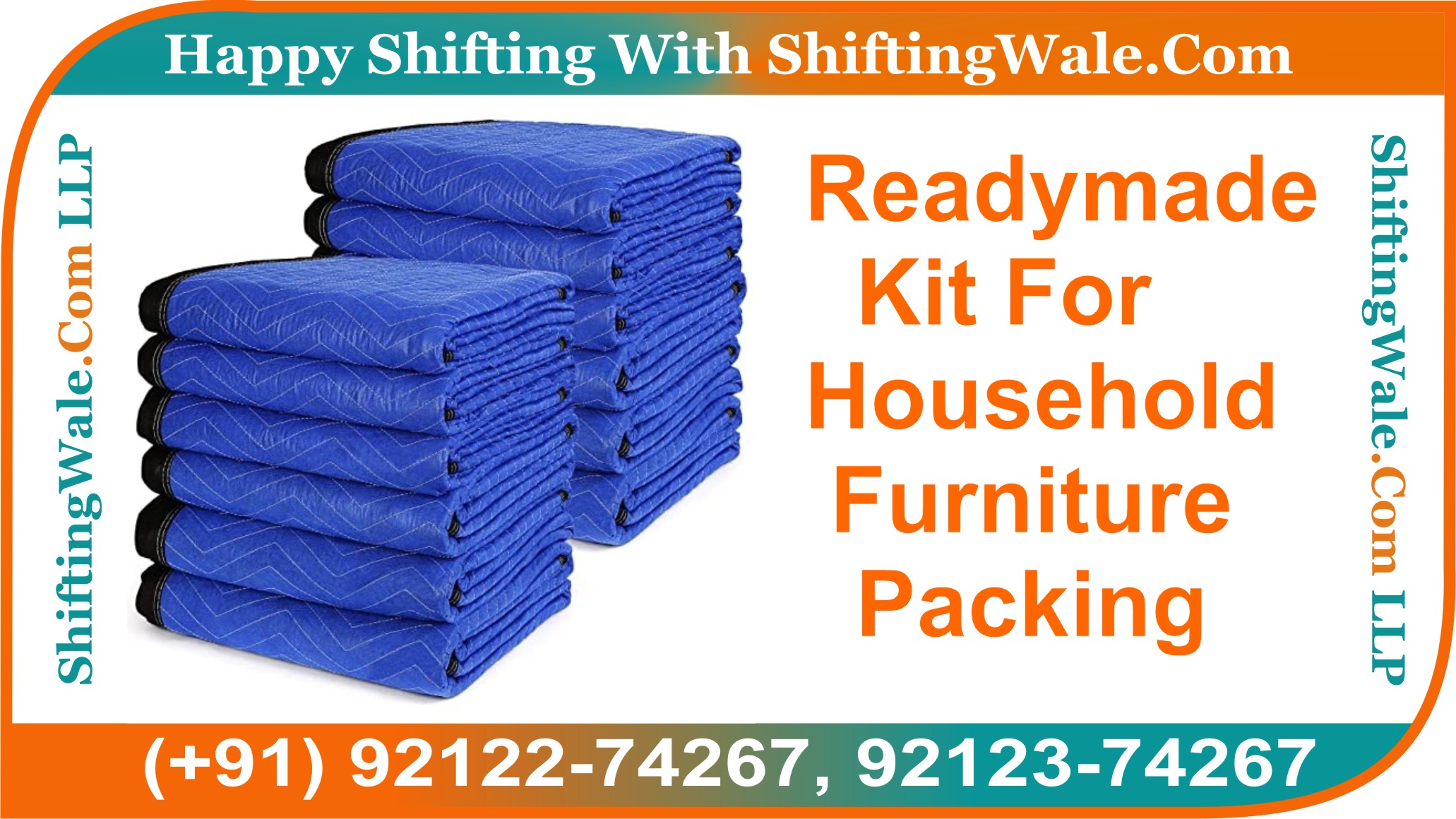 What is the Cost of Moving Blankets Used for Packing?
Size, dimension, and materials play an important role in the cost of moving a blanket. Ideally, the thick moving blanket cost around INR 2,500/- To 5,000/- per piece (approx.)
10. Used News Paper
The best alternative to expensive packing paper is used newspapers. You can use old newspapers for packing fragile items and providing cushioning to them. However, you can't rely fully on newspapers to pack fragile items, but yes, it provides cushioning.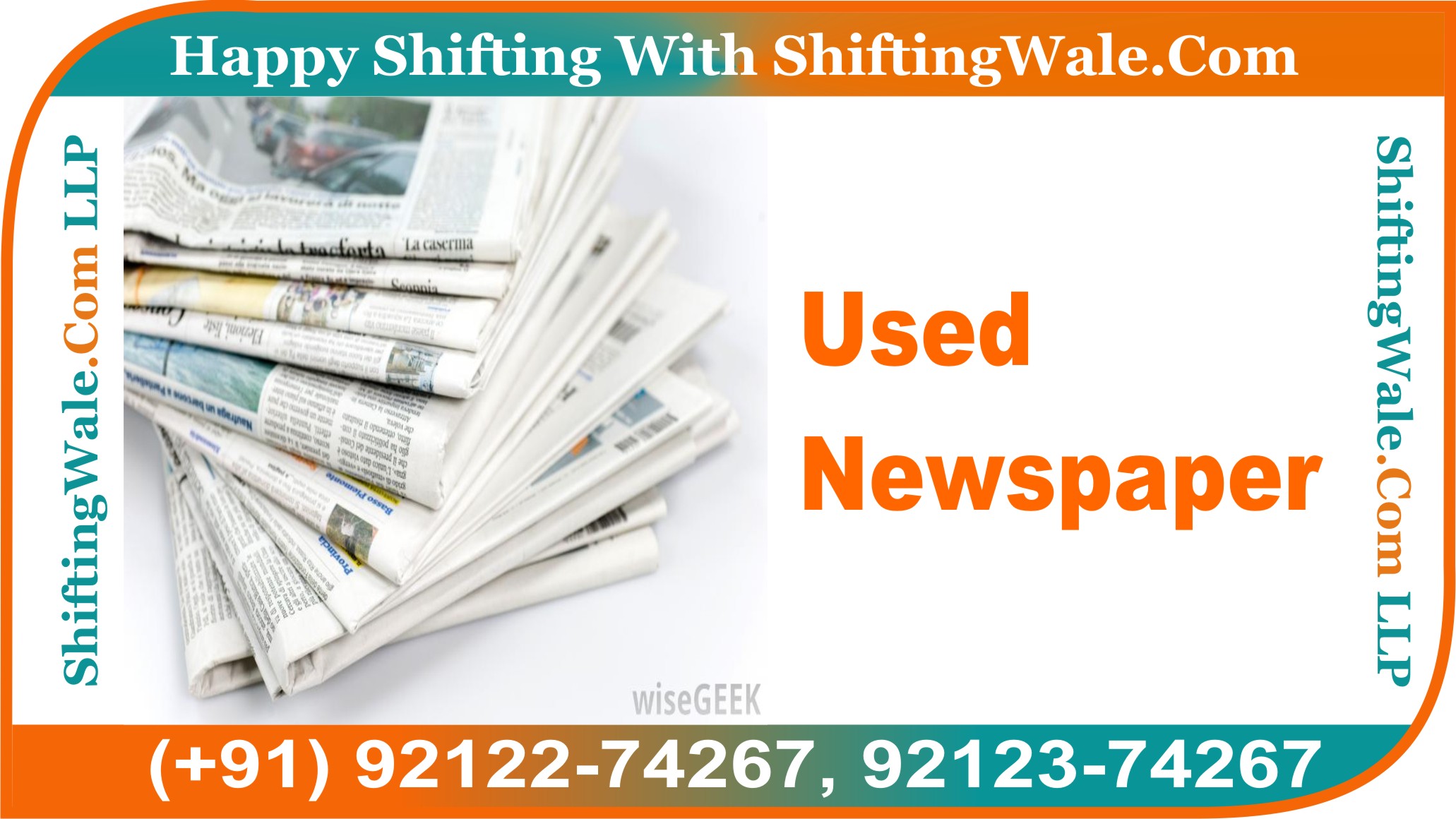 What is the Cost of Used Newspaper for Packing?
Free of cost! You don't need to roam anywhere to find the old newspaper. Find it in your house because we are sure it serves as great information to someone in your family - be it your parent or husband, son, wife or daughter, or any other human, used news paper price INR 25/- to 35/- Per Kg Approx.
11. Wooden Crates
If your household belongings' safety is your prime concern, then take advantage of Wooden Crates For Your Household Stuff. When it is compared with cardboard boxes, wooden crates are much stronger in strength. In terms of functionality, wooden crates can be placed in a small room. For instance, you can place one on top of another. Last but not least, wooden crates are environment-friendly because they are made up of natural materials like the tree bark's fibrous nature.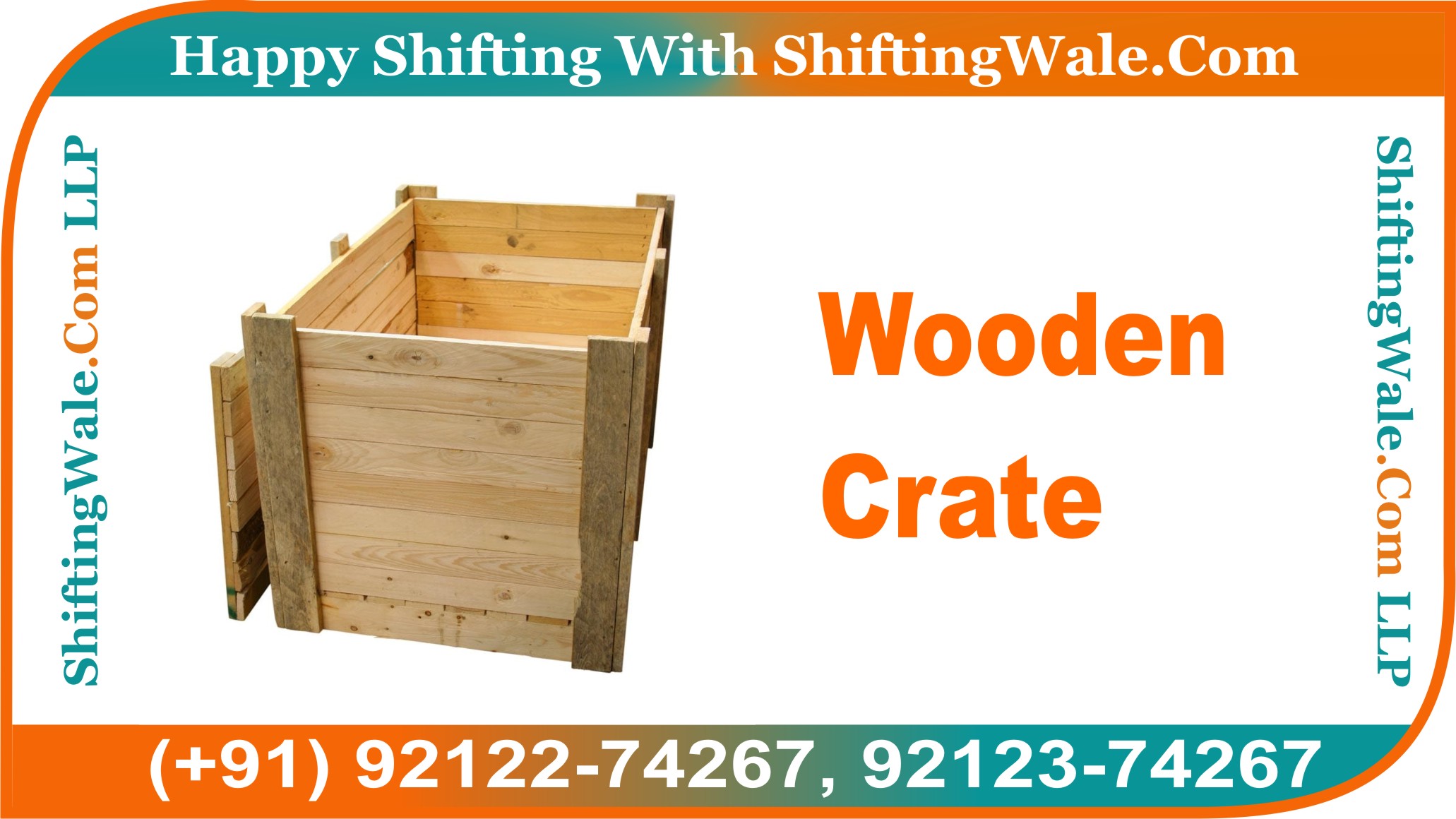 What is the Cost of Wooden Crates for Packing?
The cost of wooden crates for packing is something between 2,500/- To 15,000/- INR per box depand on size onwards. Although, the best material-made crates are more expensive. The best you could do is to rent from packers and movers like ShiftingWale. Because once you purchase it for your relocation, you won't have any work on it till your next move.
12. Cutter and Scissors
Although a different product, Cutter and scissors used for one purpose - for cutting thin materials including cardboard, paper, newspaper, and thermal coal sheet. In the packing and moving industry or work, scissors and cutters are widely used by the best packers and movers.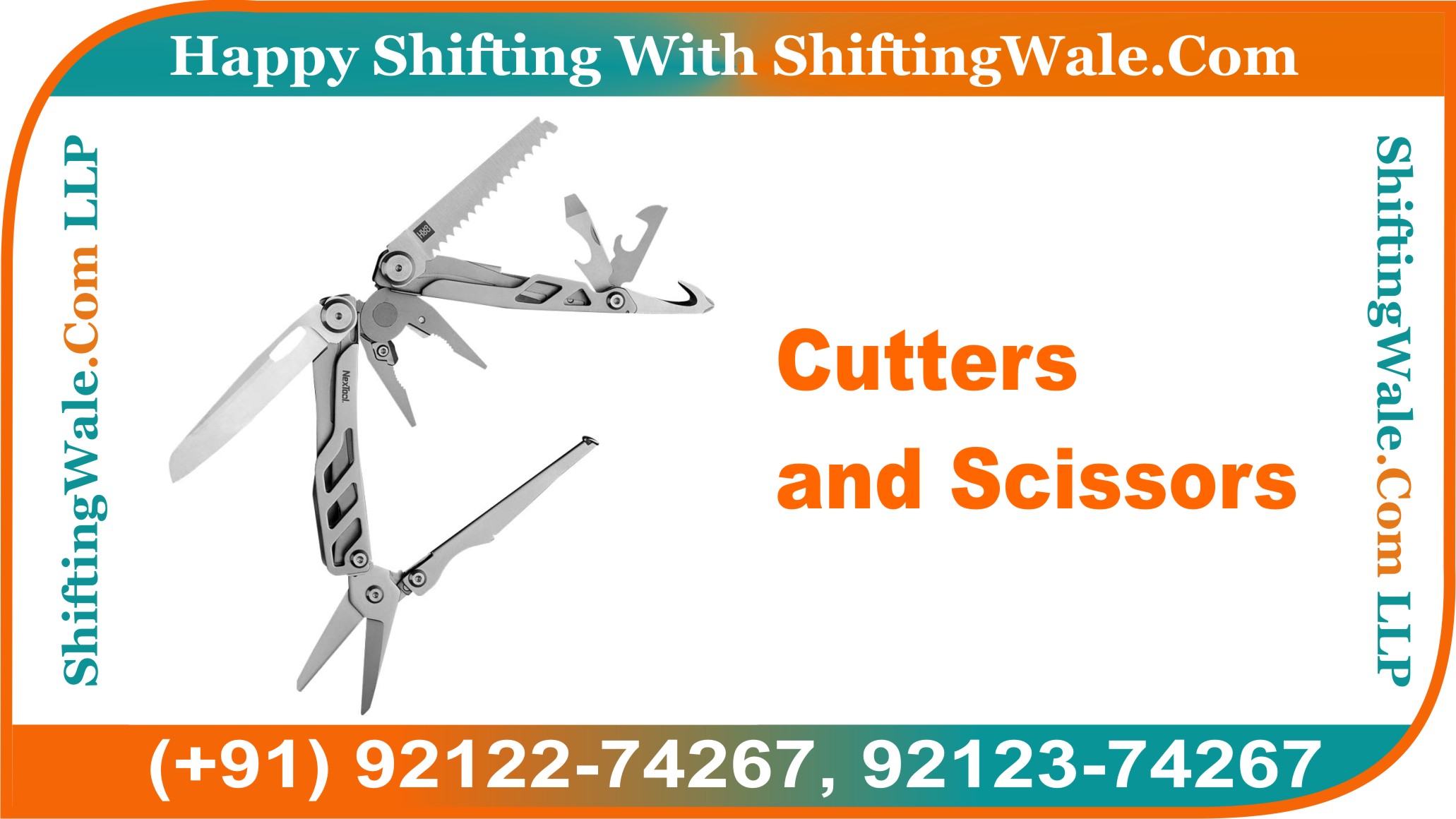 What is the Cost of Cutter and Scissors for Packing?
The cost of scissors and cutter starts at 100/- to 1,000/- INR (approx.) onwards. You can buy special scissors online that can cut any thick material without any hindrance.
13. Tool Kit
If you are after DIY move or packing, you must-have pieces of equipment with you, including screwdrivers, hammers, etc. A tool kit comprises every essential item related to moving, like scissors, cutters, and adhesive tapes. The basic work of the tool is to modify the features of the surrounding environment.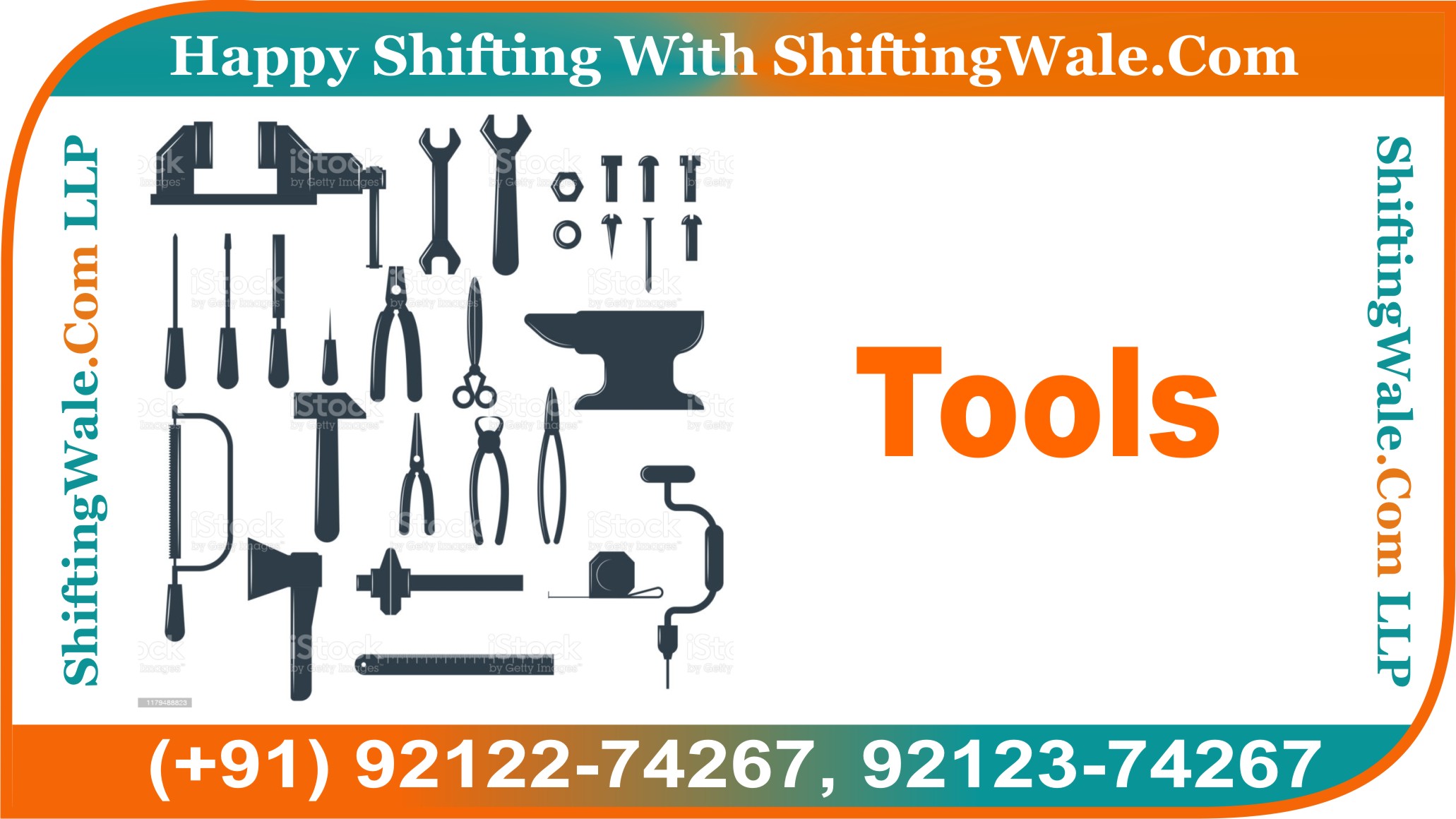 What is the Cost of Tool Kit for Packing?
The average cost of a tool kit for packing starts at 1,100/- INR - 5,000/- INR (approx.). You can buy a good tool kit after browsing their reviews on several online shopping sites.
14. Labors
In the relocation industry, some call labor, while at ShiftingWale.Com, we call them our best men in action. Without them, the tasks of packing, moving, loading, unloading, and unpacking won't take place - no matter how much you and we both persuade and initiate. At ShiftingWale, we have the best moving team men in town who are experts in handling all sorts of moving, right from short distance relocation to long-distance relocation, per head labour charhes is INR. 1,200/- for 8 hours + local conveyance, fooding extra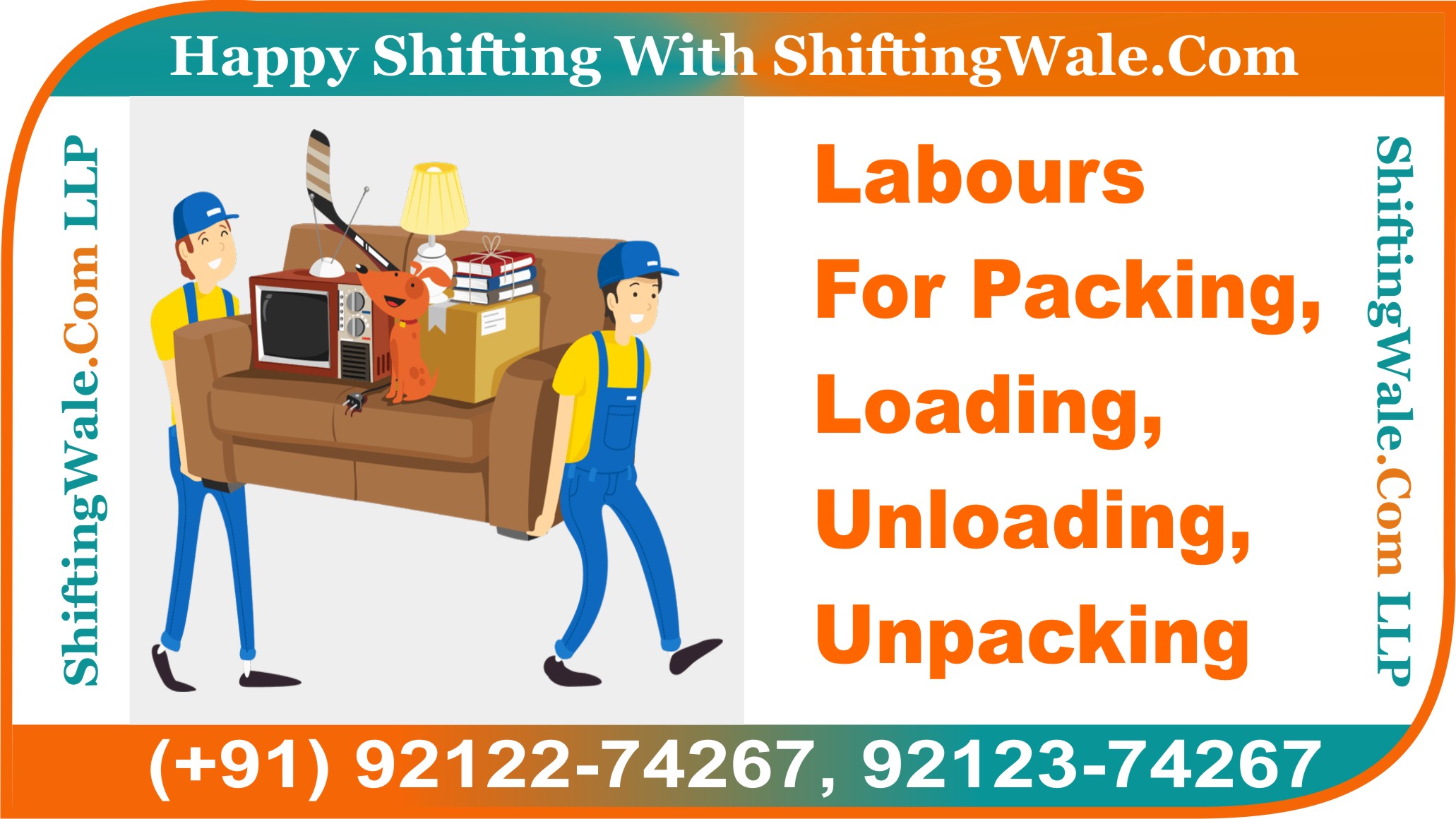 Conclusion
The question "how do i pack my belongings to move" and "what are the essential household packing materials" should be considered is common. But it is absolutely crucial to understand that shifting your household belongings from one place to another is not everyone's cup of tea. It is a task that should be taken into action under the supervision of expert packers and movers in India like ShiftingWale!
What are you doing to collect the supplies required for packing household items? If you need any help, ShiftingWale.Com is just one call or email away!