Welcome To ShiftingWale.Com LLP.

Marine Transit Insurance Services
:
(A Complete Shifting Solution)
Our Transit Insurance Service wraps up the whole thing while you are moving in India which begins right from your doorsteps and ends only after landing safely to their destined place, We identify the significance of goods to the clients. Thus, we do our best to insure the goods with some of the well-known and trustworthy insurance companies. For catering insurance services, all the necessary paperwork and documentation are carried out by us to smooth the progress of the insurance with ShiftingWale.Com India.
Our Clients Speak For Us
More information about our services as our most valued and satisfied customer reviews kindly Click :- Clients Review and Testimonials
Key Advantages Some of our major pros include, Comprehensively insured possession. Professional policy documents, Policies underwritten by major insurers. Claims are settled directly with the insurer, Professionally handled and promptly settled Claims.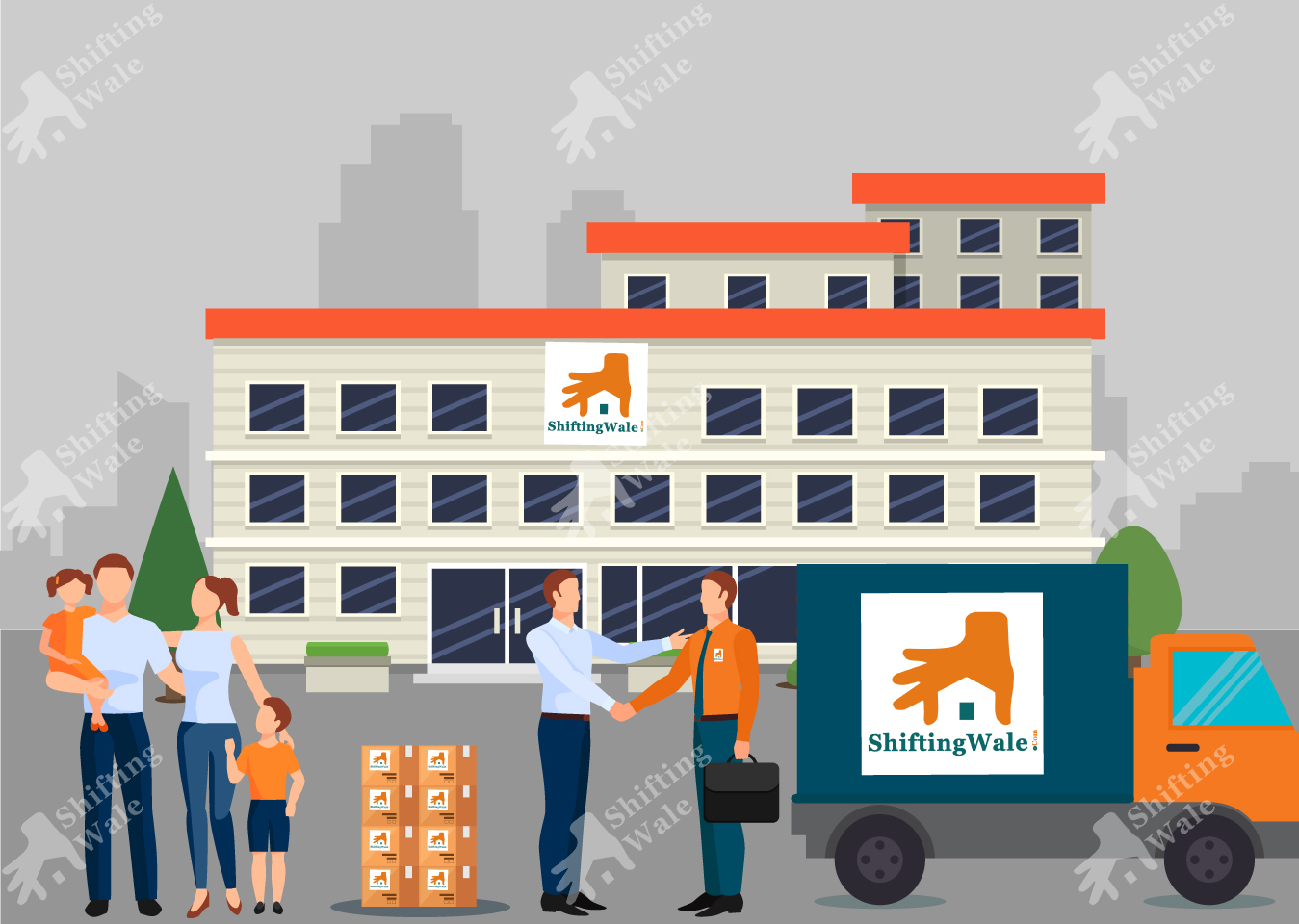 Additional Benefits We offer our clients with insurance services with special value added service to insure their goods. Moreover, technical assistance is also supplied to the clients in the valuation of their items. In aid of our insurance preferences, we safeguard and protect goods and other items for any loss or damage. We offer transit risk cover around 2% and comprehensive risk around 4% of the total value of the goods. We undertake three types of insurance to achieve the compensation ? Transportation, Comprehensive and Storage Insurance.
Transit Insurance Services for Household Goods
Our Transit Insurance Services are specialized in both the household and commercial truck insurance. We take pride in bringing you the most exceptional knowledge of the industry. Our team brings you the complete excellent customer service and offers the high-end service to the maximum. We are also expertise in bringing you astounding Transit Insurance Services with wide coverage of what you need for protecting your assets. We help you to keep your business and customize the package that suits all the needs without any hassle.
Transit Insurance Services for Car and Bike
Insured and licensed transit service Our Transit Insurance has the best longstanding relationships with major companies. Our team is also licensed for bringing you the best insurance system to the maximum benefits enabled. We quote the Physical Damage, Auto Liability, Truckers Roadside Assistance, Occupational Health, Motor Truck Cargo, and much more efficient in the Transit Insurance Services. We have the complete risk management expertise based on the thorough understanding of the Transit and Cargo industries that includes core business issues like employment practices, operating procedures, contractual relationships and much more.
Transit Insurance Services for Transportation Household Goods
We have worked with major cargo and transportation-related industries across the world and bring you complete risk management and insurance. Our Transit Insurance involves the robust analytics, ongoing service, targeted expertise, as well as specialized resources for assisting in managing the risk. Our Transit Insurance Services covers the major aspects that includes Comprehensive Supply Chain Protection, General Liability, Loss Forecasting, Deductible Analysis and much more. For analyzing the clients business issues or challenges, our team or professionals leverages fundamentally different approach for the risk management.
Insurance Services for Household Furniture
Why choose us? Our team integrates the proprietary business analytics and the wide network of nationwide and local technical experts. Consultative planning process evaluates identify targeted solutions and risk profile of the client. Clients would receive the tailored recommendations to improve the total cost of risks. Our Transit team also protects the company exposures that are related to support the entire transportation process to the maximum. Our customer service is available to bring you the proper assistance such as payments, filings, equipment changes, policy questions and certificate requests. Our team brings you the complete confident based on the need of the customers.
Transit Insurance Services
During the transportation of goods or moving any vehicles from one location to another, there are great chances of these getting damaged. To protect these valuables of our customers, we, ShiftingWale, provide them with transit insurance. This insurance covers any damage or loss that might be caused to the customers' goods during transportation. This transit insurance is the safest way of covering the risk of any damage or loss with the cost of premium being decided on the risk the customer is holding. This policy also covers the damage that might occur due to the derailment or overturning of the vehicles carrying the load.
This transit insurance also provides the customer with compensations
due to various other accidents or mishappenings apart from derailment and overturning of vehicles. These incidents include fire, explosions, vehicle sinking, earthquake, lightning, any type of other natural or man-made calamities, accidental or malicious damages, theft, or impact damages. The transit also covers the risks involved during loading, unloading, packing, and unpacking of goods.
Full-Fill Every Need to Safety of Super Bikes
We provide a variety of transit insurance depending on our customers' type. There are single transit policies that are specially for business owners which cover a single journey as they send out shipments occasionally. Based on goods types, mode of transportation, transaction and location limitations, or any other particular requirements, there is a customized transit policy. There might occur some situations in which the goods need to be stored in the transporting vehicle overnight. But in such situations, the customer might get panicked thinking about the safety of the good. So to ensure the safety of their belongings during this time, an overnight vehicle insurance policy is also provided.
For the coverage of multiple transits which might occur within a given period that ranges generally for one year, an open policy is provided. Thus, this policy could be purchased by those business persons who transport their goods frequently as it covers for more than one trip lowering the cost of repeated purchasing of this policy. We also provide a policy that covers goods in transit through a third-party carrier. Through this policy, the customer could easily claim for any damage to the goods being carried through a third-party carrier. As there might be chances that the vehicle that we, ShiftingWale, hire would not make any claim for any damage during the goods in their vehicle. Thus through providing our customers this transit insurance, we ensure them that they could claim for their damaged goods without any issue.
Sometimes there might be multiple vehicles that would need to transport goods depending on their quantity. In such cases too, we provide transit policy insurance so that the claim could be covered by the customer on all of these vehicles for damage without any difficulty. This transit policy could be named as cover for multiple vehicles where vehicles refer to those transporting vehicles which are carrying the goods of the same customer to a new location. All these vehicles are covered under this single transit policy insurance securing our customer goods. We also provide a marine policy that claims to covers any damage or loss of our customers' goods being transported to any international location.
Benefits of Using Our Transit Insurance Services
Various transit insurance policies cover clauses that are internationally recognized as they offer global standard coverage. These insurances provide multiple coverage options from top insurance claimers and can be issued on our online platform without any unnecessary delay. Our customers need to fill out some details relating to the transporting and insurance that might be asked before getting these transit insurances. These insurances could be selected by the customer according to their businesses in which all the risks relating to damage and loss of goods, bike, car, or any other belongings are covered.
Though we acquire all the knowledge relating to the routes to be taken to transport the goods are safe or not. We always keep a track of accidents, fire, riots, sabotage, or any other issues which might cause harm to any goods of our valuable customers. Thus securing our customers' belonging from all these devastating factors, we provide our customers with beneficial transit insurance policies.
Other Acclaimed Transit Insurances
Apart from providing our enhanced policies to various customers who are in the business line, we also furnish various transit insurance for household goods, car, bike, office, or industrial transportation. Through these transit insurance policies, we let those customers claim any loss or damage of goods who are shifting their house, home, office, corporate location to any other location within any city, state, or even abroad. Through this policy, we also cover the claim of any harm that might occur to the customer's pet or plants that are being transported even to an international location. This insurance may not include the claim for plants being transported to any far-off places, especially abroad as there are great chances of them being damaged during transit.
Thus, we, ShiftingWale, assure our customers in providing our best services including house, office, home, industry, corporate, local, or international relocation services, apart from bike, car, or superbikes transportation services. Our transit insurance policies also cover any claim during packing, loading, moving, or unloading of goods to our valuable customers. We ensure our customers that our team is highly professional in their work and acknowledge the connection that each customer has with their belonging. Our team works with a great pace but with the dedication of delivering each good of the customer to their doorsteps on time without any damage. But still, we provide our customers with these transit insurance policies so that even by any chance any damage or loss happens to our customers' goods, the trust that they have in us is never lost.
Our customers just need to rest assured that by chance any damage or loss happens, there is no stress of them. Though we do not claim to return the same piece of good to them we promise to surrender ourselves for our mistakes through all these transit policies.