Packer and Mover Work Explained Everything Customers Needs to Know
Packers and Movers Work Explained: Everything Customers Needs to Know
We talk a lot about packers and movers these days. They are important in today's busy world because they help you relocate your household or office belongings from one place to another.
Do you want to book packers and movers services but don't know which company to choose? Read our complete guide in which we will explain to you the role of packers and movers. As a bonus, you can thank ShiftingWale by booking your next stress-free relocation with us.
Before we dive deep into specific details and aspects of packing and moving, let's start with basic definitions of movers and packers. Are you ready? Let's start!
Who Are Packers and Movers?
Packers and movers are the experts in relocation, packing, unpacking, loading, and unloading work. They are known to handle the heaviest of the items with utmost care. Such people are called movers or relocation experts. These moving experts work in a firm or company that operates this sort of task on a bigger scale. The community of packers and movers in a company together make a stress-free relocation move.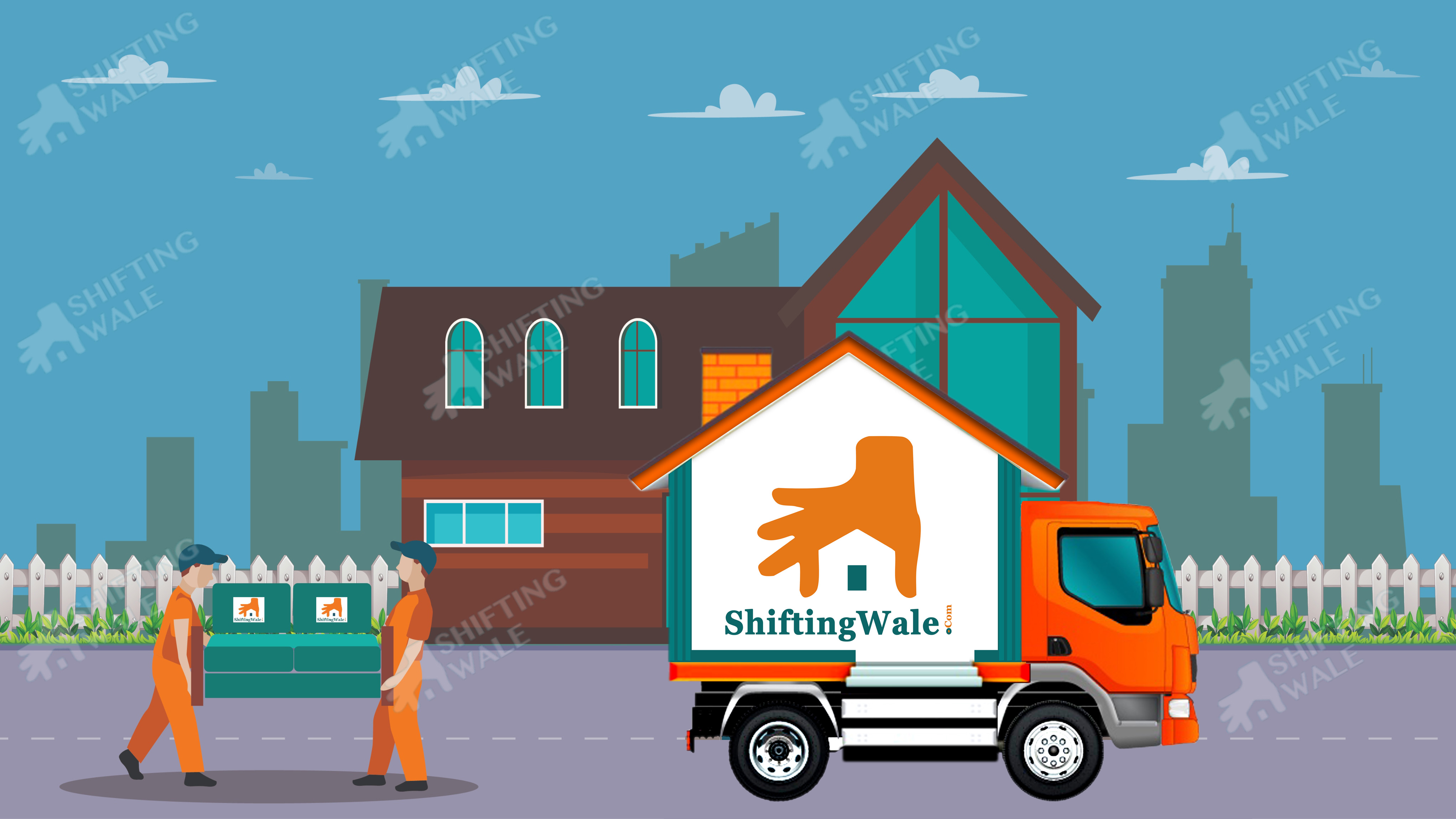 Packers and movers' key work is to safely relocate the goods from one place to another without causing any damage to the item. Both packing and moving is a part of a successful relocation. These days packers and movers in India are widely searched on the internet by people.
To put it simply;
Packers and movers are everything for you if you want to do shifting of your house or office.
Note: Although there are hoards of packing and moving companies in India, you should learn to identify reliable ones like ShiftingWale. If you are wondering why ShiftingWale is the No. 1 packers and movers in India, click here!
Here are all the questions answered regarding packers and movers, packing and moving, relocation costs, and similar. Scroll on, folks!
How do I move my belongings from one city to another?
The best and easiest way to move your belongings from one city to another is to get in touch with professional movers and packers in India like ShiftingWale. With the expert relocation partner by your side, there won't be any dull moment in your shifting.
What are the charges of packers and movers in India?
The best packers and movers in India charge upon the basis kilometers driven by their truck and shifting type. For example, for complete home shifting to another city within 400-500 kilometers (approx.), they charge 15,000 INR - 20,000 INR (approx.) For the same service within 2000 kilometers (approx.), the charge would be 40,000 INR - 50,000 INR (approx.). However, within the few kilometers of the same city, the price is very pocket-friendly.
Takeaway: Contact ShiftingWale to get to know about the local shifting services price.
Which are the best packers and movers in India?
Look no further than ShiftingWale - India's No. 1 packers and movers company. We are transparent in your services, and our vision is to provide a hassle-free relocation experience across India. You can interview our shifting services and check what our customers are saying in our testimonial section. ShfitingWale understands that in a world of infinite possibilities, a hassle-free relocation experience is everything.
Hiring ShiftingWale relocation services means you work with the brightest mind in India's moving and packing industry. We share regular packing and moving insights daily on our website in the form of blogs or articles. Over the course of two decades, ShiftingWale analyzed exactly how to make relocation a breezing experience. For more information on what type of relocation services we provide, browse our website thoroughly.
What should I pack first when moving?
You should pack small items first to get used to packing quickly. Fragile items are supposed to be packed first under your supervision. Then you can proceed with packing your clothes.
How do you pack a house fast?
The best way to pack your house fast is to recruit expert packers and movers for your help. They are professionals who know how to quickly pack the belongings with utmost safety.
How to confirm the originality of packers and movers companies in India?
The best way to verify packers and movers' genuineness is to ask them if the company is providing written quotes. The next you must do is to check if the company is registered with ISO Certification or not. Indulge in a chat with their team.
In the world of social media, you can't forget to check their presence on social media. Verify what their customers are saying about the services. At last, if you finalize the moving and packing company, do the paperwork wisely.
Do packers and movers pack everything?
Yes! Packers and movers pack everything from household items to office belongings to electronics items and fragile goods like paintings. If you too want to locate such a moving company around you who can pack and shift your fragile items, look no further than ShiftingWale!
How much do movers cost for moving to a 2 bedroom apartment?
The average cost of moving to a 2 bedroom apartment in India is something between INR 8,000 - INR 20,00 (approx.). The price is subject to change depending upon the number of goods, the house's size, and the level of moving experience you are seeking. Also, in which and from which city you want to relocate plays an important role in the cost factor of shifting. It is obvious to understand your shifting charge will skyrocket if you are moving from one city to another city relocation or any within the highly developed cities.
How soon before moving should I start packing?
You should start packing your stuff 2-3 months (approx.) before the shifting. However, it is a myth because if someone wants to make a quick move within one week, the help of expert packers and movers is required.
What kind of shifting services are you looking for? Discuss with ShifingWale.Com!