Quality Packing and Moving Services For Household Goods
ShiftingWale Will Help You to Move in the Time of Pandemic
The pandemic has affected a lot of people and businesses. It has become difficult to move out, let alone shift. Shifting is imperative in such an uncertain time, and that is where ShiftingWale comes into the picture. We are the best movers and packers to shift within and outside India. We understand how difficult the whole situation may have been for you and deliver the best authenticity and delivery. We sanitize each and every product, and most of their employees are vaccinated. We take care of everything; you just sit back and enjoy your new home or office space.
We are authentic and have been in this business for years. We have all their documents and licenses in place. Demand to know more about the company and past customers before going ahead with them. Do your own research and clear all your doubts. You are sure to find a spotless career, professionalism and great customer satisfaction. We know that moving is a big step in your life and will make sure it is an effortless experience. We also take care of the rules and regulations regarding logistics and make sure you don't have anything to worry about.
Quality Packing and Moving Services At ShiftingWale
We have different packages based on your needs, size and nature of the shift. We have special offers for shifting to a new home. We send packers to your house that carefully pack all your belongings. We use durable materials like hard cardboards, thermocol and adhesive tapes to keep everything in place and diminish the chances of breakage. Then they safely transport your packages in a truck, plane or train, depending on the distance. Each employee is trained to take care of the belongings and have accountability and responsibility for each item. Your stuff will reach even before you get to the new house!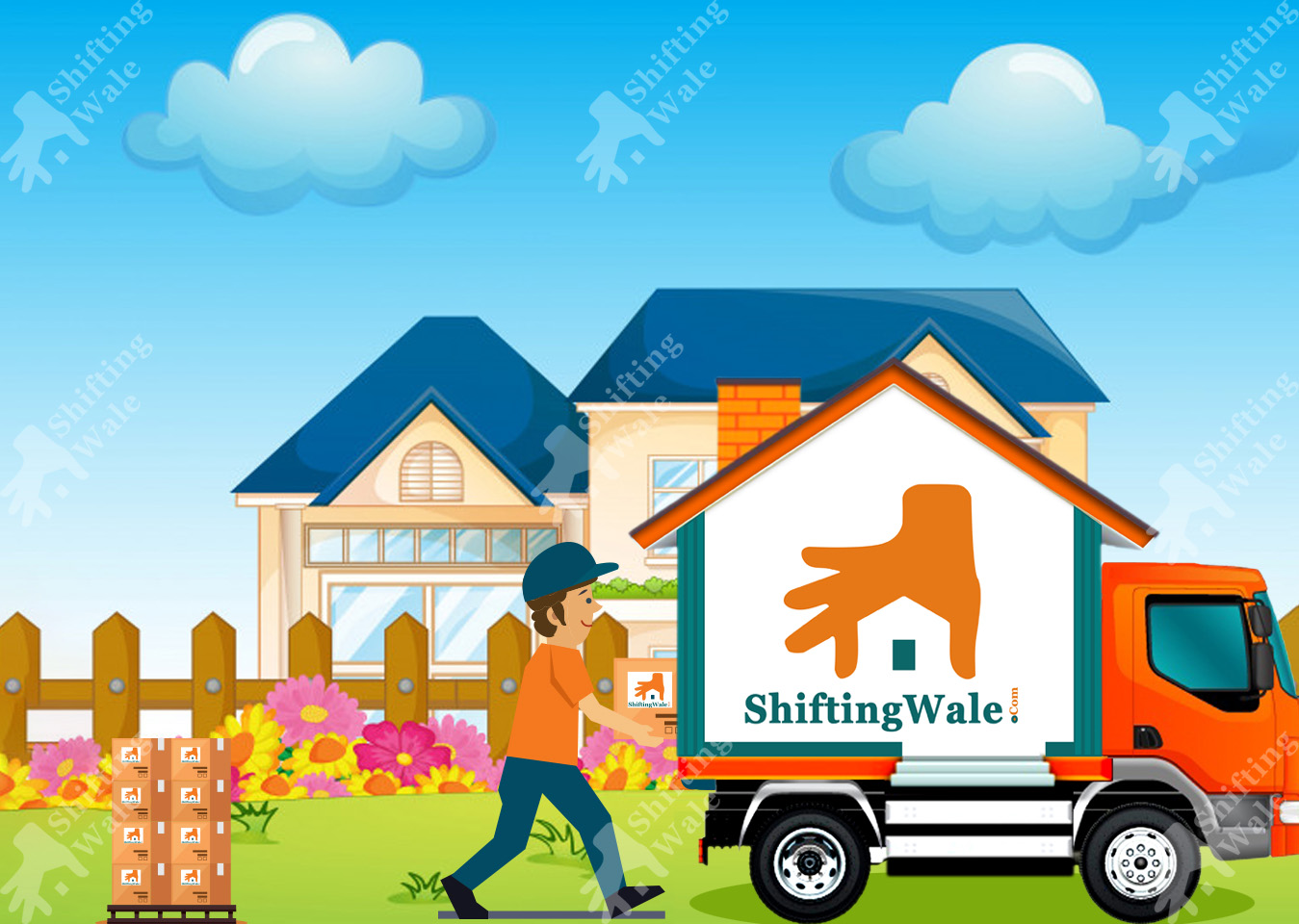 Your relationship with ShiftingWale does not end here. We also will make sure that you are well settled in your new abode. We will unpack and organise you in your house. We also have some interior designers on board; if you want, you can take their help in making a beautiful new haven for yourself. We also have tie-ups with electricity, gas and water services. If you face any problems, they can hook you up easily. We also can connect you with different house help services. It is important to have local support in a new area, which ShiftingWale provides you with.
Hassle-Free and Transparent Pricing by ShiftingWale
Cost is important while choosing any packers and movers. ShiftingWale provides easy payment facilities and methods. We usually accept some amount as advance and the rest when the service is completed. We also accept payments in instalments. It is very easy to take a service from them. Just choose your current location and destination on their website. Then, browse through the different packages, talk to their executives via the number provided and choose the best deal for yourself. After that, starts a journey of trust and creativity, where they are there for you at every step of the way, from packing to delivery.
We are business and office relocation experts as well. Due to the pandemic, many businesses were hit and needed to relocate. ShiftingWale are the number one movers and packers for business purposes, shifting your base or opening up a new franchise. We take extra care with electronic items and breakable items. You can be unworried about breakages and thefts as they take full responsibility for their items and are legally bound to provide a great service. In addition, we give discounts for bigger shipments. So, you can safely transport your business to a new place in ShiftingWale's hands and start afresh.
Unlock A Whole New World of Possibilities With ShiftingWale
We provide storage facilities at reasonable rates. We have huge storage bases in different cities. We will safely hold your stuff for as long as you want with a nominal monthly fee. Storage, especially in the pandemic, became a necessity when people did not know where to go. This also helps during the waiting period before shipping the contents overseas. ShiftingWale provides the best storage and shifting services. We deliver your belongings within a couple of days, depending on the extent of travel. We are shifting experts and will take care of the transportation costs and taxes between state travel.
Due to the pandemic, there were many new regulations applied to travel and logistics. Some places were beyond reach, and inaccessible due to the number of cases present there. This did not deter ShiftingWale, and along with all the precautions and sanitisation, they continued to deliver perfection. Even now, ShiftingWale is the safest name for shipment travel in the pandemic. We keep up with government rules and adapt to them. The safety of the customers and the shipment is their top priority. All their employees are verified and vaccinated and urge their customers for the same as well.
ShiftingWale is easy to find with offices all over India. With a quick google search and look at their website, you will find all the services they offer and customer testimonies. We aim to make your life as easy as we can. In case of any doubts or assistance, call their 24x7 customer care line. Each of their employees is respectful and well trained for crisis management. With their priority service, your stuff can be delivered on your desired date and time. We are the best house moving services and home shifting services in India and a few places abroad.
Book ShiftingWale Packers and Movers Services Without Any Second Thoughts
Once you take our services, it is a lifelong association. We offer discounts on referrals and further services to their loyal clients. We take care of your belongings, whether personal, gadgets, artistry or breakable, with utmost care. The transfer of the chain of custody is smooth, and they take accountability at each step. So, if you are looking for a safe, reliable, authentic company for moving your belongings across borders, your search is over. ShiftingWale is the most trusted name in India and overseas with reasonable rates. So, start your journey of shifting full of bliss and relaxation with ShiftingWale now!