Why Select Certified Packers and Movers Over the Lead Sellers
FINAL REVAMP - Why Select Certified Packers and Movers Over the Lead Sellers?
Frankly, buying leads does not work the way you expect or according to the lead operator's claims. And this is not restricted only to the packing and moving industry. This applies to every industry. Coming to the point, if you are in search of certified and reliable packers and movers near you, look no further than the legitimate packers and movers like ShiftingWale.Com over any lead seller.
Why Choose Certified Packers and Movers Over Any Lead Selling Platform?
The Certified Packers and Movers Near You provide their services to similar people like you with utmost transparency. You can visit their physical office, speak to their esteemed staff, and can even browse their website to review if the relocation expert is reliable or not.
On the flip side, lead selling platforms receive millions of queries from the visitors on their platform, which increases the demand of providing stress-free packing and moving solutions but fails to provide.
That is where the certified packers and movers like ShiftingWale come in for your rescue. With the Customer-Centric Moving and Packing Company by your side, relocation becomes a breezing experience. Moreover, if you turn on your brain window, you will understand that the packers and movers companies near you work more organized.
Thanks to their small to medium scale team of employees, managed by the top-level hierarchy management chain. Whereas lead selling platforms are the ones who just generate leads digitally and pass on or sell to the newbies or uncertified packers and movers.
Must Ask Some Proper Things for Genuine Packers And Movers Company
1. Company Name with Proper Website. 2. GST Ragistration Certificate. 3. ISO Certificate. 4. MSME Registration Certificate. 5- Company Pan Card. 6. Comapny Bank Account. 7. Landline Numbers. 8. Ragisterd Office Address.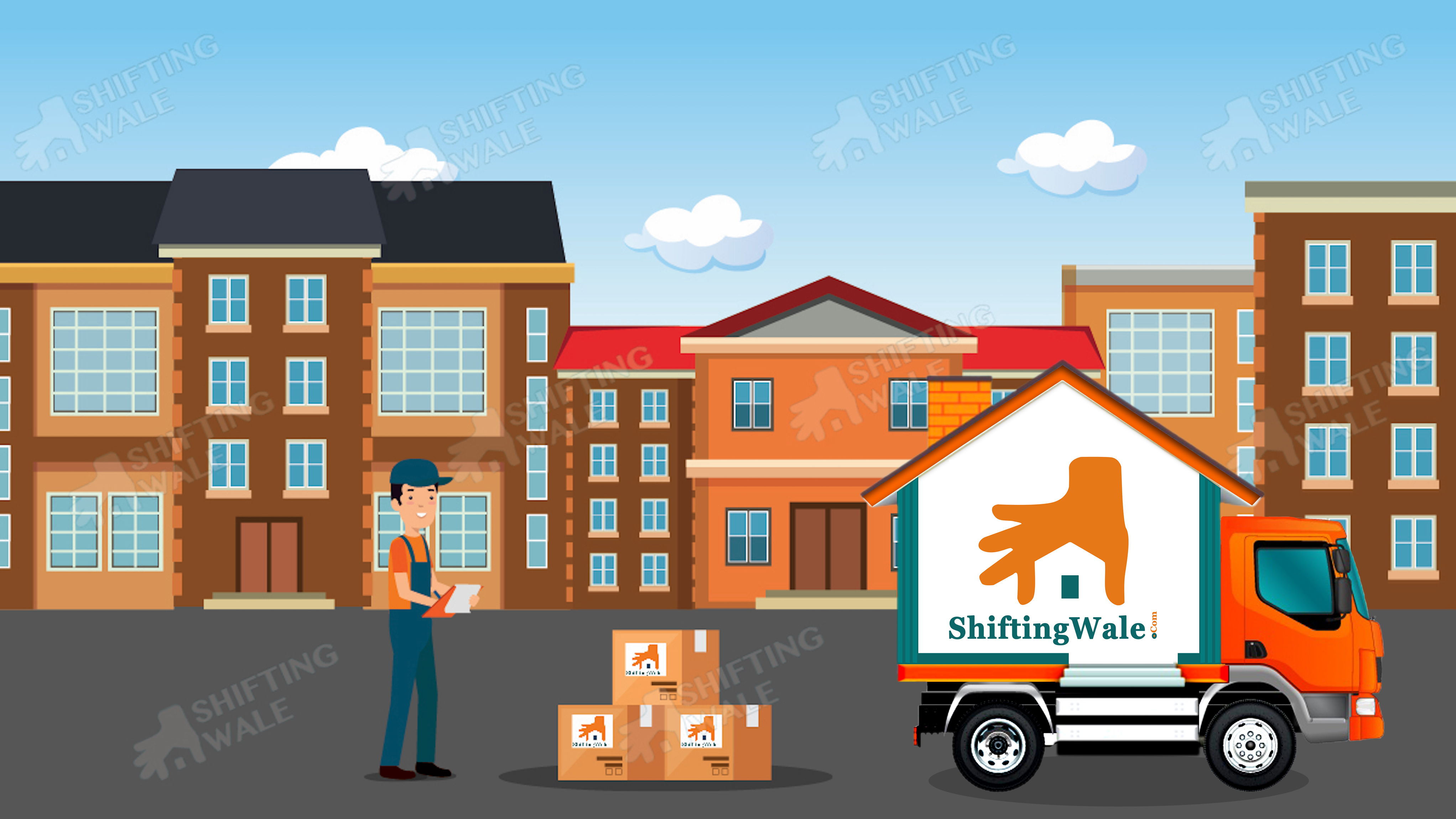 How to Find Difference Between Lead Seller and Proper Packers And Movers?
To identify the difference between lead sellers and proper packers and movers, one needs to understand how the algorithm works. When you find the Best Packers and Movers Near Me, you get displayed with dozens of results listed on the same website. This signifies that they are lead sellers; they generate lead and sell it to many packers and movers services providers. Then, when your query is being shared with registered or non-registered packers and movers, you will receive many calls. And lastly, you will get exhausted trying to identify which packers and movers you should go for!
Furthermore, the lead-selling website sells leads to the packers and movers in around 250/- INR - 1,000/- INR (approx.). The quality of the leads and how many packers and movers are working on them play a significant role in deciding the cost of the leads. The less shifting companies work on a single lead, the higher the chances of leads getting converted. Moreover, several other factors are taken into consideration. But why take the stress of getting your shifting done by an unreliable shifting company? Because on lead selling platforms, many companies haven't got government certification for relocation, they are unreliable.
Instead, the easier and stress-free alternative is to book your packing and moving Government-Registered Packers and Movers Near You! Their price is transparent from the beginning, and their shifting experts are professional and trained. Neither they hire contractual labor, nor they rent trucks. The government-certified packers and movers like ShiftingWale resonate with the hassle-free shifting across India with all the transportation permits.
What Else?
It won't be a brainer if we say that the lead selling business in the packers and movers industry is at its boom. A range of lead selling companies generate leads for many businesses, including relocation. But do they guarantee you a Stress-Free Household Goods Relocation Experience? What if the contacted packers and movers dedicated to you won't be professional and ask you for additional or hidden charges? Would it make a difference for you?
Indeed, it will definitely make a difference for you! When you request the contact information about the packers and movers near you, one gets to receive multiple quotes from the moving and packing companies at lead selling platforms. You would be stunned to know that around 40 to 50 (approx.) packers and movers work on a single lead. This clearly indicates that the chances of converting a lead is although high, but with minimal cost saving.
But That is Not Just the Only Problem
People like you and us know the value of our hard-earned money, but hardly the unprofessional packers and movers understand. There are several red indicators that you can detect about the credibility of the packing and moving company you are going with. Stay safe from the fraud packers and movers and because anyone can list their business online these days. Instead, book a stress-free shifting experience at ShiftingWale because we are registered with concerned government authorities for our professional relocation services. ShiftingWale is of utmost transparency in our relocation policies.
You are covered with moving insurance of your belongings which means your goods will be protected with a zero-damage policy. Furthermore, we have an in-house team of Certified Packing and Moving Experts who work only for us, no contractual basis work! In addition to creating a credible name in the moving industry, companies like ShiftingWale never charge last-minute or additional shifting charges - no matter whether the shifting is long distance or short distance.
Qualities of Trustworthy Packers and Movers Near You
Toll-Free Number/Landline Number: How would you reach out to the relocation services without any cost? Only when the company has toll-free or landline numbers. These two are the basic elements of any credible and integral packing and moving services near you! Therefore, having a toll-free number or landline number is an indispensable asset for any business.
Certificate of Quality Management: This certificate is a quality indicator of registration and quality management. The best packers and movers near you, like ShiftingWale, are An ISO 9001-2015 Certified Packers and Movers Company. Hard to believe? But easy to check on our footer section of the website. You can cross-check the GST Number of the packers and movers by browsing their website. For instance, ShiftingWale is the government-recognized packers and movers company in India certified by the Ministry of Corporate Affairs. Make sure you browse the certificate of incorporation.
Bonus: Guess what? ShiftingWale is an MSME registered packers and movers company which is another quality indicator
4 Red Indicators of Fake Packers and Movers at Lead Selling Platforms
1. You will be asked to pay a whopping amount in advance, which is nearly equal to your entire moving cost.
2. Fake packers and movers never provoke you office lSO certificate, company registration certificate, company pan card.
3. They do not have any registered office or landline number, toll free number even though they work with fake addresses with many mobile numbers.
4. Don't have proper website with owen brand name they are using other company similar name.
5. They are using lead seller platform for running business.
How Lead Sellers Work: A Quick Glimpse
Lead sellers are basically the local search engines to browse business or service details and contact information. You can inquire about what service you are seeking at the various lead-selling platforms. Most of the time, you can find the information of the concerned packers and movers for free at these lead-selling platforms. And sometimes, you need to pay an annual or monthly fee to enjoy the filtration options with multiple terms and conditions.
Tip to Be Noted: You can't neglect the hype of these local business directories because upon carefully observing their working structure, chances to maximize the benefit via a lead selling platform is high.
Conclusion
The packing and moving industry is one of the most competitive industries in the world. With such hype in India, the shifting of office belongings or household items has become mainstream. Therefore, there has been a constant shift in the increase of the fake packers and movers who list themselves on the lead selling platforms. The best way to avoid any worrisome situation affecting your mental peace is to hire An ISO 9001-2015 Certified Packers and Movers Services Provder. Make sure the company you select conducts a pre-moving survey.
Identifying the authenticity of the moving and packing company is the most googled question on the internet. We hope now you have got your answer. To sum up the copy we have written for you, browse a few more things that will staple in your mind like glue. Here are a handful of important things that will help you identify if the packers and movers is genuine or fake:
Review the Online Presence: Search for the brand name and their website on the web. Fake packers and movers only list their business on lead selling directories but don't make their web presence. This could be your indicator to get an alert.
Discover the Market Reputation: Just like everything which looks like god is not gold, so does with the movers and packers near you! Having a website is not the staple of authenticity. Therefore, discovering the market reputation of the relocation company you are going to finalize with is important. You don't need to venture outside your house to do so!
Simply read the review or testimonials of the people. Observe what other people are talking about the services
If They Are Providing Insurance Coverage: Transit insurance is provided by genuine packers and movers like ShiftingWale.Com. In this coverage, all the belongings are household or office covered until it reaches the final destination safely. With moving insurance coverage, your goods are fully protected with damage free guarantee.
Identify the Years of Expertise: Field experience in the competitive industry like movers and packers is a must. It is not a brainer that we people tend to put our faith more in those experts in the concerned industry for more than decades. Guess what? ShiftingWale is the moving expert near you for more than 2 decades and serves stress-free shifting services upto 25+ states with ease of mind.
Looking for a stress-free shifting experience? Avail of early-bird discounts at ShiftingWale today!